The Lamb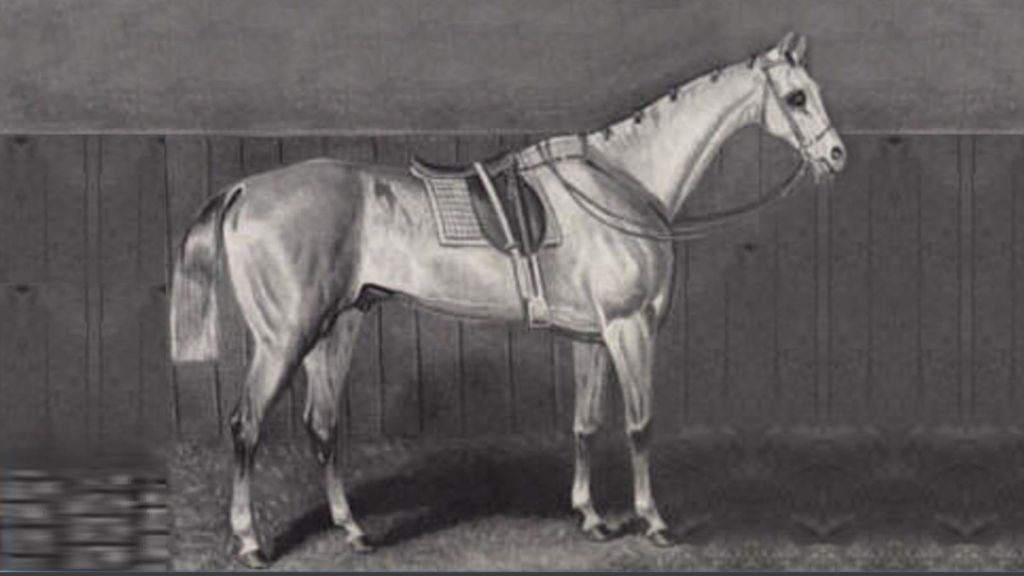 The Lamb has the distinction of being the first of the grey grand national winners and his win was no fluke as he won the race twice, in 1868 and 1871.
He was a small pony of a horse and he was not thought to be big enough to contest racing and was sold to a vet who acquired the horse for his daughter who was suffering of consumption, who needed to get into the open air. However the horse was not ridden by his daughter as the horse was too frisky for her, as his once jumping out of his paddock was to show.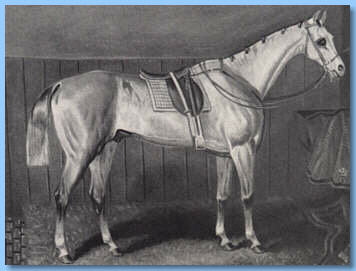 The Vet decided to send the horse into training and the horse was raced in Ireland with some success and he was entered in the 1868 national which he won by a short distance on a day when the ground was very muddy.
Because of a clerical error when his age was incorrectly supplied, he had to miss the following years race. He then contracted a wasting disease and was not to race for two years and he wasted away to nothing
However he came back to contest the race in 1871 and this was to be his first time back racing and in an eventful race he went on to win in a good time on this his comeback race.