Garrison Savannah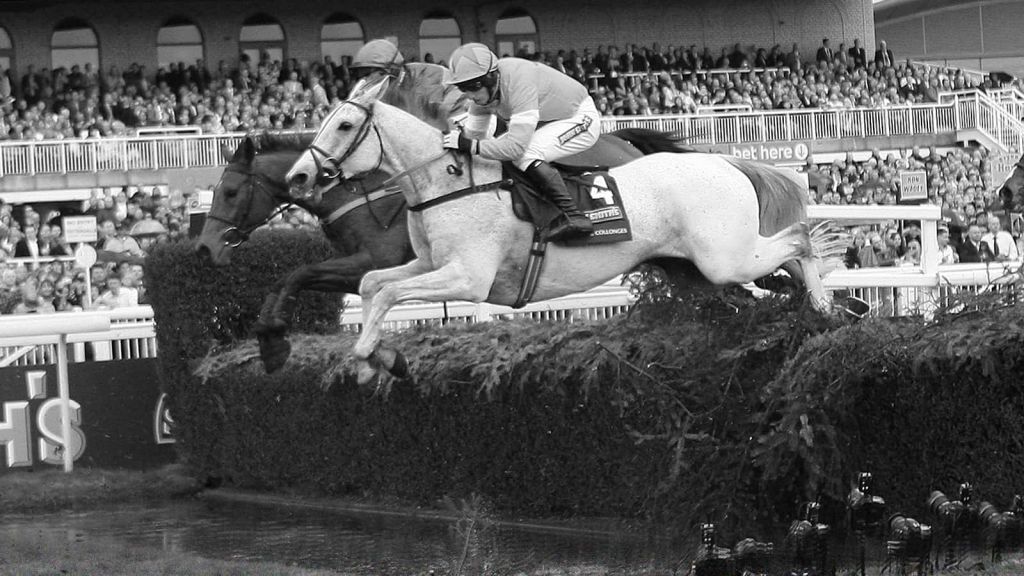 The year was 1991 but if you closed your eyes it could almost have been 1973 .
The Reason for this ? well,
The horse in question was Garrison Savannah and it was ridden by Mark Pitman the son of the horse's trainer Jenny Pitman . But the Greatest coincidence was that Mark is also the son of the former jockey and now B.B.C. commentator Richard Pitman. Why the coincidence you ask? well it was Richard's bad luck to be caught on the run in and beaten into second place when he rode Crisp in 1973 and this was also to become his son's fate 18 years later when he rode Garrison Savannah. In the 1991 race Garry as he was known in the stable was caught on the run in by Seagram the horse who went on to win the race.
I think that this performance will go down in history as just another second in the Grand National but I feel I have to say that the horse put up a very brave performance on this day because you have to take into account that a few weeks earlier the horse won the Cheltenham Gold cup in what turned out to be a hard race.